European Quantum Technology Conference 2023

European Quantum Technology Conference 2023
16 October @ 13:00

-

20 October @ 14:00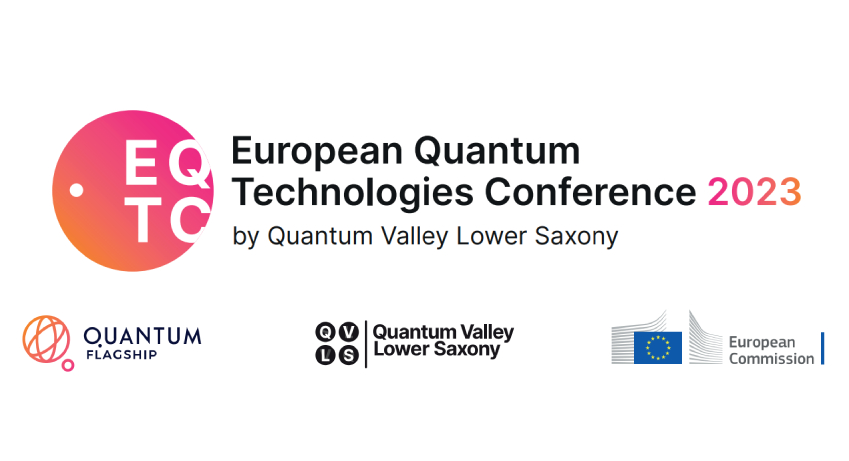 The EQTC 2023 at the Convention Center in Hannover is set to be the beating heart of the European quantum world for a full week: the event will showcase all main scientific and technology pillars of the Quantum Flagship and the European ecosystem as well as global developments.
As a central node of the EU science and technology ecosystem, the Quantum Valley Lower Saxony (QVLS) has been selected by the European Quantum Flagship to host the European Quantum Technology Conference 2023.
Science, industry, and academia will be brought together in an inspiring and impact-oriented setting, strengthening old and new connections for the success of Europe. With input from cutting-edge experts on the Program Committee, a dedicated local Organizing Committee, and first-rate event planning by the futurehain agency, an inspiring gathering has been created that will highlight the values and merits of European quantum community.
Every two years, the Quantum Flagship gathers the major European research and innovation networks at the European Quantum Technology Conference (EQTC).
Event participants will be able to learn about the latest research and industry advances, while in-depth tracks and networking opportunities can serve as a ground for new collaborations. Special attention will also be paid to the transfer of these research-intensive technologies to European industry and the presentation of the most promising start-ups.
EQTC  is organized in the context of the European Quantum Flagship supported by QUCATS, the quantum coordination and support action funded by the European Commission.
For more info: