ESA Quantum Technologies Conference

ESA Quantum Technologies Conference
19 September @ 09:00

-

21 September @ 17:00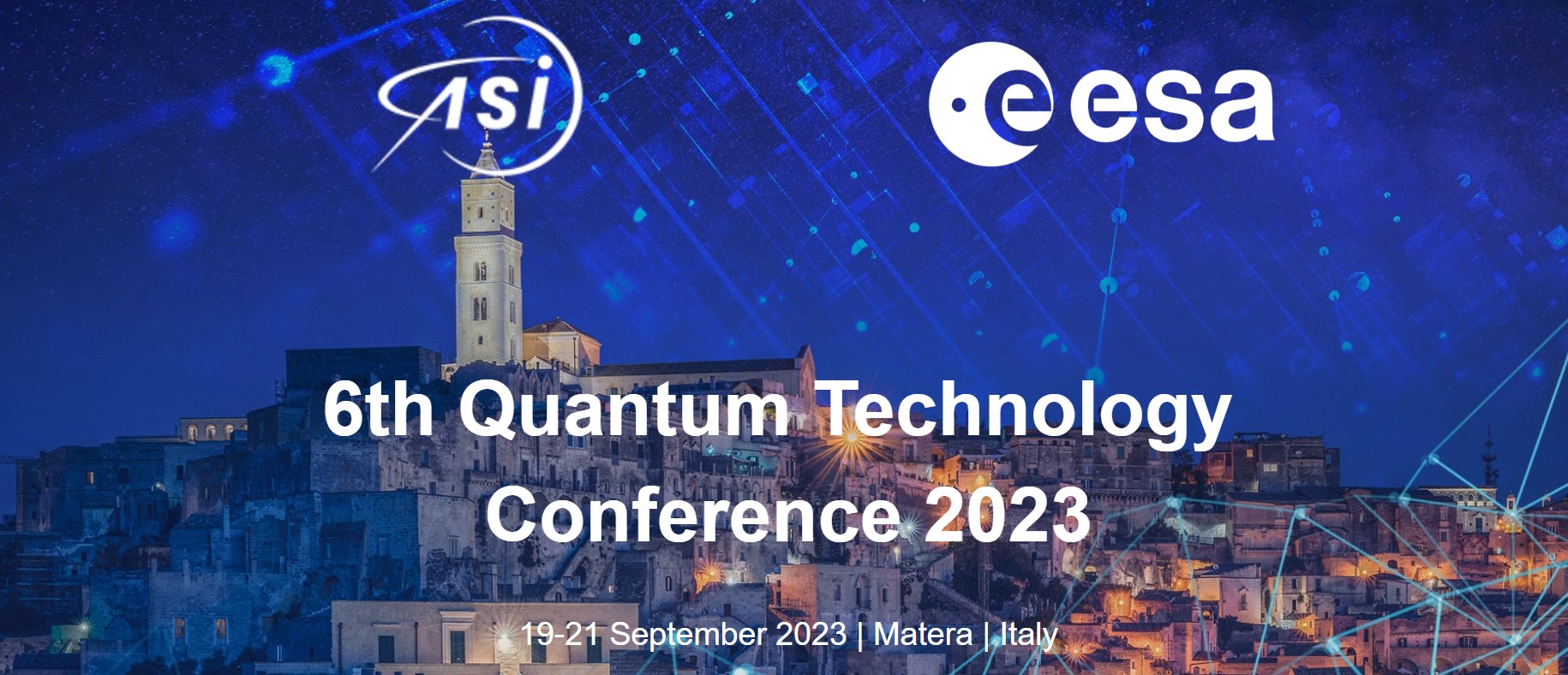 The sixth edition of ESA's Quantum Technologies Conference will take place September 19-21 in Matera, Italy.
ESA Quantum Technologies Conference has become the benchmark for European institutions, the space industry sector, and academia involved in quantum technologies for space, recognized not only for scientific and engineering excellence, but also for innovative coverage in policy, commercialization, and institutions.
The aim of the sixth edition of the event is to facilitate networking among all relevant players in the field and to identify promising areas of collaboration for the implementation of quantum technologies for space applications.
The event program also includes two fascinating guided tours:
Discovering the ancient landscapes of Matera with a guided tour of the Sassi, exploring the alleys, churches and historic caves of the UNESCO site in a unique cultural adventure.
The guided tour of the Space Geodesy Center (CGS) of the Italian Space Agency (ASI), named after the great paduan scientist Giuseppe "Bepi" Colombo, as well as the main operational center of the ASI.
Registration for the event is still possible at the link:
https://nikal.eventsair.com/6th-quantum-technology-conference/registration/Site/Register
For more information:
https://nikal.eventsair.com/6th-quantum-technology-conference/