BIG QC-AI-HPC Hackathon 2023

BIG QC-AI-HPC Hackathon 2023
11 March @ 08:00

-

14 March @ 17:00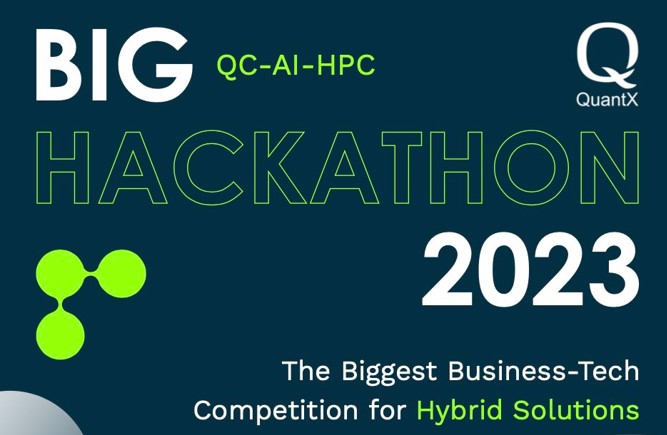 The BIG QC-AI-HPC Hackaton organized by QuantX in collaboration with PRACE (Partnership for Advanced Computing in Europe), GENCI, Le Lab Quantique, and Boston Consulting Group (BCG), will be held in Paris March 11-14, 2023.
It is a competition that showcases the power of hybrid technologies in addressing what are the world's most pressing challenges of the moment
The event aims to bring together the entire value chain consisting of AI, HPC and QC to showcase the remarkable capabilities of hybrid technology to address real-life challenges. During the event, the business community, represented by industries, investors and consulting groups, will put up a united front with scientific computing specialists from universities and leading QC and HPC vendors to thematize a range of long-standing problems from different application fields.
Through the creation of a stage for collaborative problem solving, the contest will help participants study the real impact of their work, today's feasibility of hybrid solutions, existing commercial interest, and efforts in the coming years.
For more information: