Quantum Computing and Simulation Workshop

Quantum Computing and Simulation Workshop
11 Ottobre @ 09:00

-

13 Ottobre @ 17:00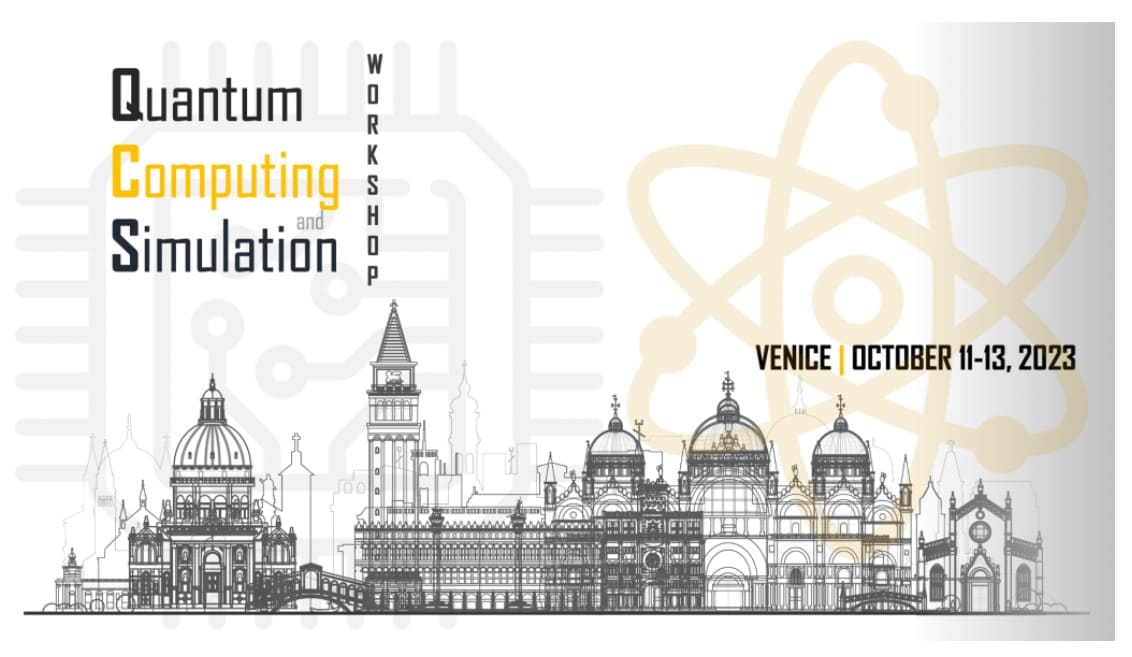 Il Quantum Computing and Simulation Workshop si terrà tra l'11 e il 13 ottobre 2023 e sarà ospitato dall'Istituto Veneto nello splendido Palazzo Franchetti, proprio di fronte al Canal Grande di Venezia.
L'obiettivo del workshop è quello di riunire molti attori rilevanti della comunità quantistica italiana ed europea con aziende e rappresentanti di startup che lavorano nel campo della scienza e della tecnologia quantistica.
Il workshop è su invito e coinvolgerà i membri di tre iniziative sulla Quantum Science:
il Quantum Computing and Simulation Center, QCSC
il Centro nazionale di ricerca su High-Performance Computing, Big Data e Quantum Computing, ICSC
il progetto europeo Quantera T-NiSQ
oltre ad altri importanti relatori invitati.
Il workshop si concentrerà principalmente sulle tecnologie di simulazione e calcolo quantistico, discutendo lo stato dell'arte delle implementazioni, gli algoritmi quantistici e quelli ispirati ai quanti (ad esempio le reti tensoriali), la simulazione quantistica di sistemi ad alta energia e a molti corpi e le opportunità per le applicazioni industriali.
Il programma del workshop prevede 1 intervento scientifico per ogni rappresentante dei progetti coinvolti e una sessione di poster in cui gli altri partecipanti potranno presentare le proprie ricerche.
L'ultimo giorno, venerdì 13, si terrà una sessione dedicata al settore industriale con la presenza di venture capitalist, startup che lavorano nel campo della Scienza Quantistica e aziende interessate a questa nuova tecnologia emergente.
Per maggiori informazioni: