AQTIVATE Kick-off Event
28 Settembre @ 09:30

-

30 Settembre @ 17:00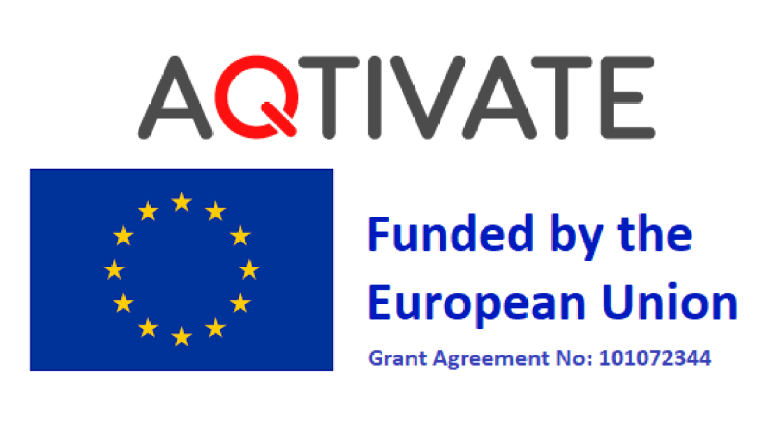 Il progetto di dottorato congiunto "Advanced computing, QuanTum algorIthms and data-driVen Approaches for science, Technology and Engineering (AQTIVATE)" prevede un programma di formazione interdisciplinare per quindici borsisti che impareranno a utilizzare il calcolo ad alte prestazioni, a sviluppare algoritmi scalabili e approcci di apprendimento automatico e a esplorare il calcolo quantistico per progetti di ricerca in fisica, ingegneria e biologia.
L'evento di inaugurazione di AQTIVATE si terrà presso l'Università di Cipro il 28, 29 e 30 settembre 2023.
In questo incontro, i borsisti, i supervisori e i mentori di AQTIVATE si riuniranno per conoscersi meglio. I borsisti presenteranno le loro ricerche per la tesi di Master, redigeranno i loro piani di sviluppo della carriera personale (PCDP) e pianificheranno i passi futuri. L'incontro includerà sessioni di discussione sulla diversità, la gestione sostenibile della ricerca e la consapevolezza ambientale nel contesto dello sviluppo personale e delle prospettive di ricerca dei borsisti.
AQTIVATE coinvolge nove enti di istruzione (DAIs) e quattro importanti centri di ricerca, tra cui quattro centri nazionali di supercalcolo a Cipro, in Germania, Italia e Svezia, un istituto di istruzione superiore non universitario, cinque aziende come partner associati, NVIDIA che partecipa attraverso i suoi laboratori di ricerca in due centri di supercalcolo e IBM che si unirà come futuro partner associato.
AQTIVATE fornirà titoli di studio congiunti tra almeno due DAI.
Questo progetto è stato finanziato dal comitato di ricerca e innovazione dell'Unione europea nell'ambito del programma Marie Skłodowska-Curie Doctoral Networks e del Grant Agreement n. 101072344.
Per registrarsi all'evento:
https://indico.cern.ch/event/1290007/registrations/94887/
Per maggiori informazioni sul progetto: