25th Annual SQuInT Workshop

25th Annual SQuInT Workshop
26 Ottobre @ 09:00

-

28 Ottobre @ 17:00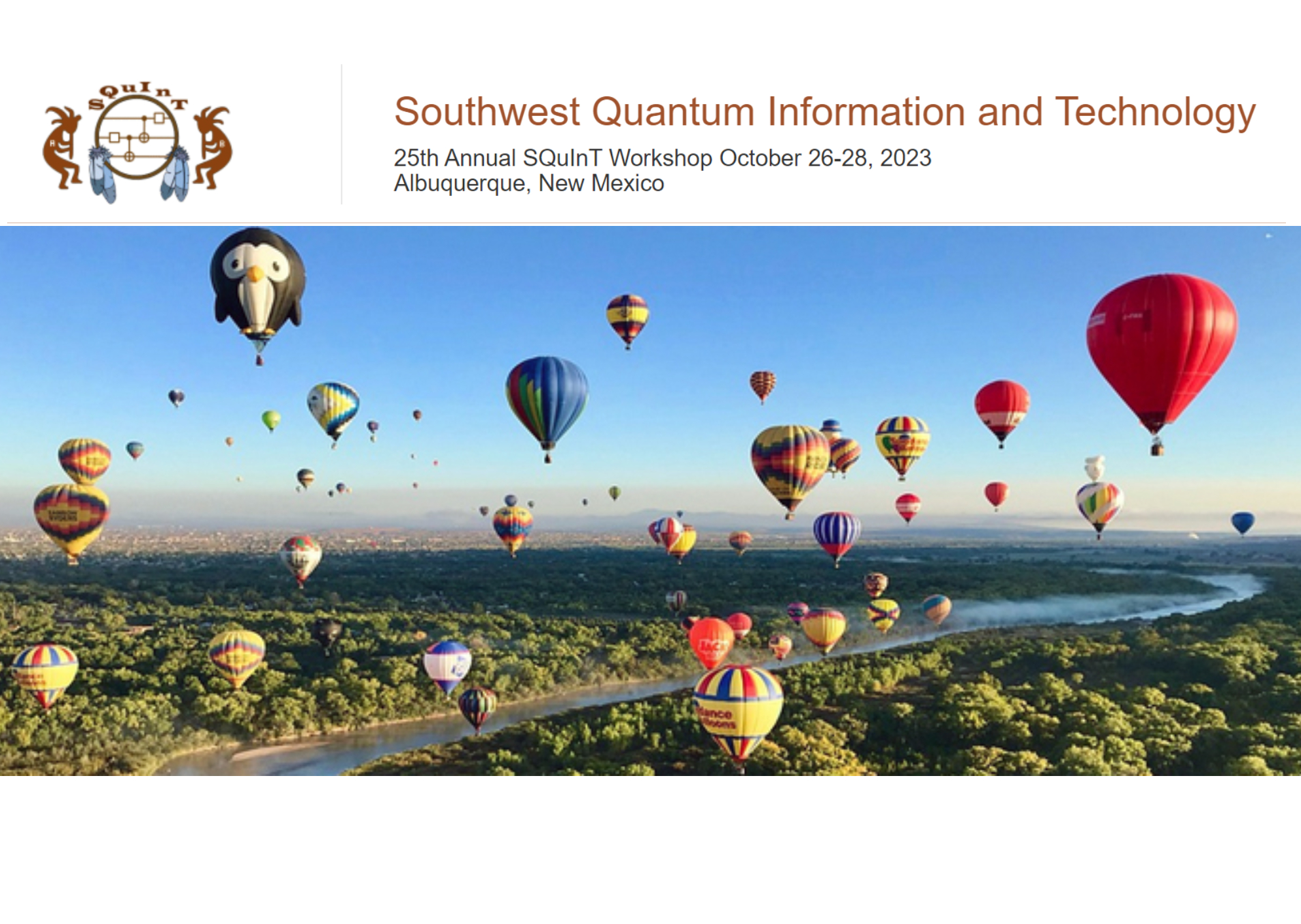 Il 25° Workshop annuale Southwest Quantum Information and Technology (SQuInT) si terrà al Clyde Hotel di Albuquerque, New Mexico, dal 26 al 28 ottobre 2023. L'evento sarà organizzato dal Center for Quantum Information and Control (CQuIC) dell'Università del New Mexico (UNM).
SQuInT è un consorzio di università, laboratori nazionali e industriali, con una concentrazione nel sud-ovest degli Stati Uniti. Il meeting SQuInT ha una forte tradizione nel mescolare gli interventi su invito di ricercatori di livello mondiale con quelli di giovani ricercatori della rete SQuInT, per promuovere un ambiente interattivo.
Il meeting riunisce l'ampia comunità di ricercatori in Quantum Information Science, tra cui fisici sperimentali, teorici e informatici.
L'evento è sostenuto dalla National Science Foundation attraverso il Center for Quantum Information and Control.
Il campo in rapida evoluzione della scienza dell'informazione quantistica è una sinergia di molte discipline diverse, tra cui la scienza dell'informazione, la teoria della complessità, l'informatica e varie branche della fisica, della chimica, della matematica e dell'ingegneria.
Sfruttando l'esperienza locale del Southwest in questo campo e basandosi sull'entusiasmo e sullo slancio esistente per la collaborazione, è stata costituita una rete locale di università, laboratori nazionali e industria.
SQuInT è stato fondato il 17 dicembre 1998 presso il Centro di ricerca IBM Almaden.
Maggiori informazioni sull'evento al sito: